How to partner with Sephora and join their affiliate program for creators
The Sephora Affiliate Programme is a great opportunity for beauty influencers and content creators to earn a little extra cash. It allows affiliates to promote a wide range of Sephora products in exchange for a small commission on each sale. In addition, Sephora affiliates also receive a host of extra bonuses exclusive to the program. If you're interested in all the Sephora affiliate program offers, we're here to tell you everything you need to know!
What is Sephora's affiliate program?
The Sephora affiliate program is one of the largest affiliate programs available for beauty influencers. It features over 200 well-known brands and over 13,000 top beauty products, and it can be a great brand to partner with if you're getting started in affiliate marketing.
Name:
Sephora's Affiliate Program
How to become a Sephora affiliate and join their affiliate program for creators
Sephora sells products from some of the most coveted brands in the beauty industry, and they also have their own line of cosmetics called Sephora Collection. They also offer different types of products, including:
Make-up
Skincare
Hair care
Perfume
Tools and brushes
Bath and body products
Plus, there are no upfront costs or fees to join the program, so there's no risk on your part.
How to join the Sephora Affiliate Program
Complete the online registration for the Sephora affiliate program through the Rakuten platform.
Wait for a representative to verify your information.
Once approved, you can post your affiliate link on your social platforms.
You will be able to start tracking analytics and commissions earned.
How much does Sephora pay its affiliates?
Sephora affiliates earn at least 5 percent of every product sold through their affiliate link. However, the commission rate can be as high as 10 percent for some product categories.
It should be noted that payouts are made monthly. In addition, you must reach a threshold of $50 to receive a payout. If you do not reach this threshold, your commissions are carried over to the next month.
All payout details are handled through Rakuten, with the option of direct deposit or receiving a physical cheque. If you already have a Rakuten account, you're ready to go!
How long it takes Sephora to review your application
Sephora reviews each affiliate application carefully. Because of this, it may take some time before you are accepted into the program.
On average, most people are approved about 3 weeks after submitting their application.
What products can you promote?
One of the best things about being a Sephora affiliate is that there are no restrictions on the brands or products you can earn commissions on. With the fast-changing trends in the beauty world, you can market new popular products immediately using your affiliate link regularly.
Cookie expiry date
However, the downside of Sephora's affiliate program is the short-term validity of the cookie – only 24 hours. This means that customers only have 24 hours from when they click on your affiliate link to make a purchase and earn a commission.
24 hours is a relatively short cookie validity period compared to other brands in the beauty industry. For example, Bath & Body Works affiliate program offers a cookie window of 15 days.
How to get into Sephora's affiliate program
The Sephora team manually reviews all affiliate applications and selects the influencers they feel will best promote their products. While there is no specific list of rules and requirements, there are a few things you will need to be accepted, including:
A respected website
A large or growing audience
Knowledge of how to use affiliate links
A vibrant niche in the beauty industry
The only inherent requirement is to be at least 18 years of age.
Special bonuses for Sephora affiliates
If you are accepted into Sephora's affiliate program, you will also get a lot of extra bonuses and perks. Here's what Sephora offers to all affiliates:
Affiliate links include all products (no brand exclusions)
First look at new beauty products
Free samples with every order
Free shipping for orders over $50
Exclusive Sephora newsletters
Exclusive offers and promotions
Free marketing templates and materials
How to be successful as a Sephora affiliate
Once approved as a Sephora affiliate, it can take time before the big commissions start rolling in. It's important to remember to stay consistent, and the commissions will start coming in over time.
Methods for promoting affiliate links
Depending on what social platform you are on, there are many different ways to distribute your affiliate links. After choosing the product you want to promote, you must determine how to market it to your audience. Here are a few ideas:
Educational videos/articles
Product reviews
Product picks
Daily Use Products
Use exclusive Sephora marketing materials
Sephora provides free marketing materials to its affiliates when they join the program. These include special promotions, banners, and various creatives if you don't have time to create content to promote your affiliate links, take advantage of them!
Try Free Samples
When you become a Sephora affiliate, you get free samples with every purchase. Free samples can be a great starting point if you're trying to find new products to test and promote to your audience!
Then, if you like the product, you can share that with your audience and provide your affiliate link for them to purchase.
How Beauty Influencers can benefit from Sephora's affiliate program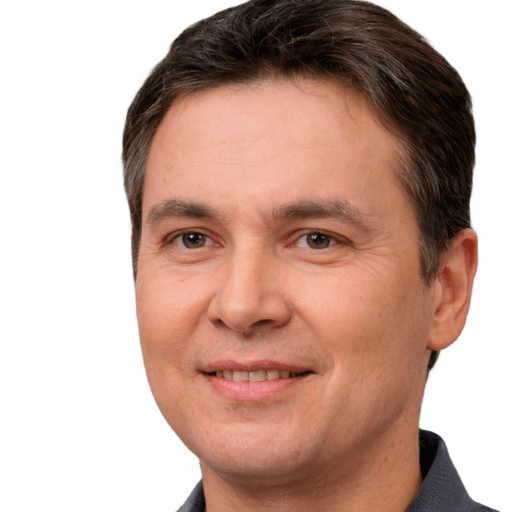 If you're a beauty influencer, content creator, or blogger, using Sephora's affiliate program can be a great way to create another source of income and build trust with your audience. Compared to other affiliate programs in the beauty industry, Sephora has one of the highest commission rates and the widest selection of products to promote.
This program has changed how beauty is promoted and how Influencers make money.