iGaming Aggregators – Benefits, Conditions, and Support
Launching innovation is crucial for iGaming sector development. Discover why iGaming aggregator is the perfect solution for business and how it works.
In the realm of online casinos, producing high-quality content is absolutely essential for achieving success. Given the highly competitive nature of the iGaming industry, which offers an array of exclusive products and services, retaining players is paramount. By creating compelling, engaging content, online casinos can attract and retain loyal customers and ensure their continued profitability and growth.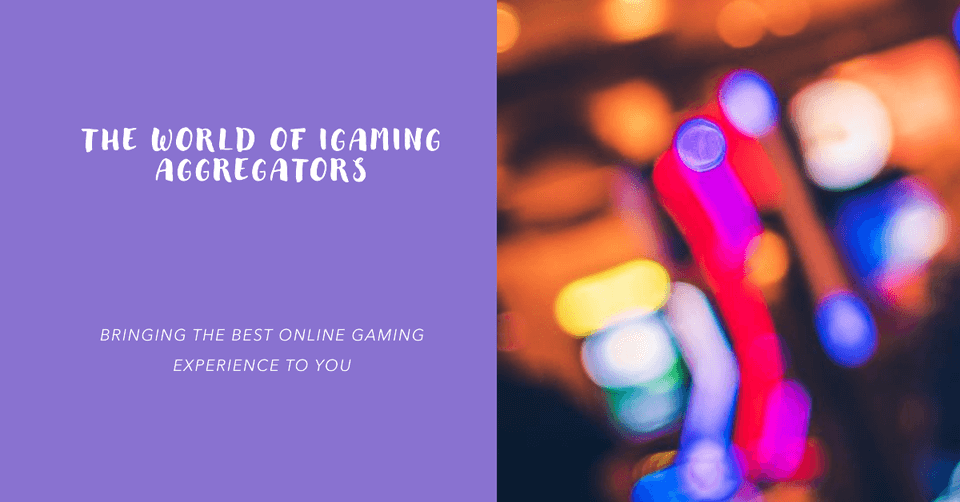 The online casino world offers various popular games worldwide, including:
Slots;
Blackjack;
Roulette;
Baccarat;
Video poker;
Craps;
Keno;
Bingo.
Having a complete list of the world's favorite casino games is impossible. However, players often get bored with repetitive themes, low-quality graphics, and uninteresting scenarios.
The players are increasingly drawn to gaming content, which is becoming more difficult to provide exclusively, leading to a rise in the popularity of iGaming aggregators.
Can you kindly clarify the definition of a game aggregator for me?
The market for casino gaming development is populated by professional companies, firms, teams, and creative groups that offer unique products designed to attract new players to an operator's website.
While the online casino operator searches for compatible offers from developers, the game aggregator strives to gather all popular providers in one place.
Operators can access thousands of games through the iGaming aggregator, also known as the aggregation platform and casino game hub.
The game aggregator is crucial for integrating API and creating a game portfolio for casino websites.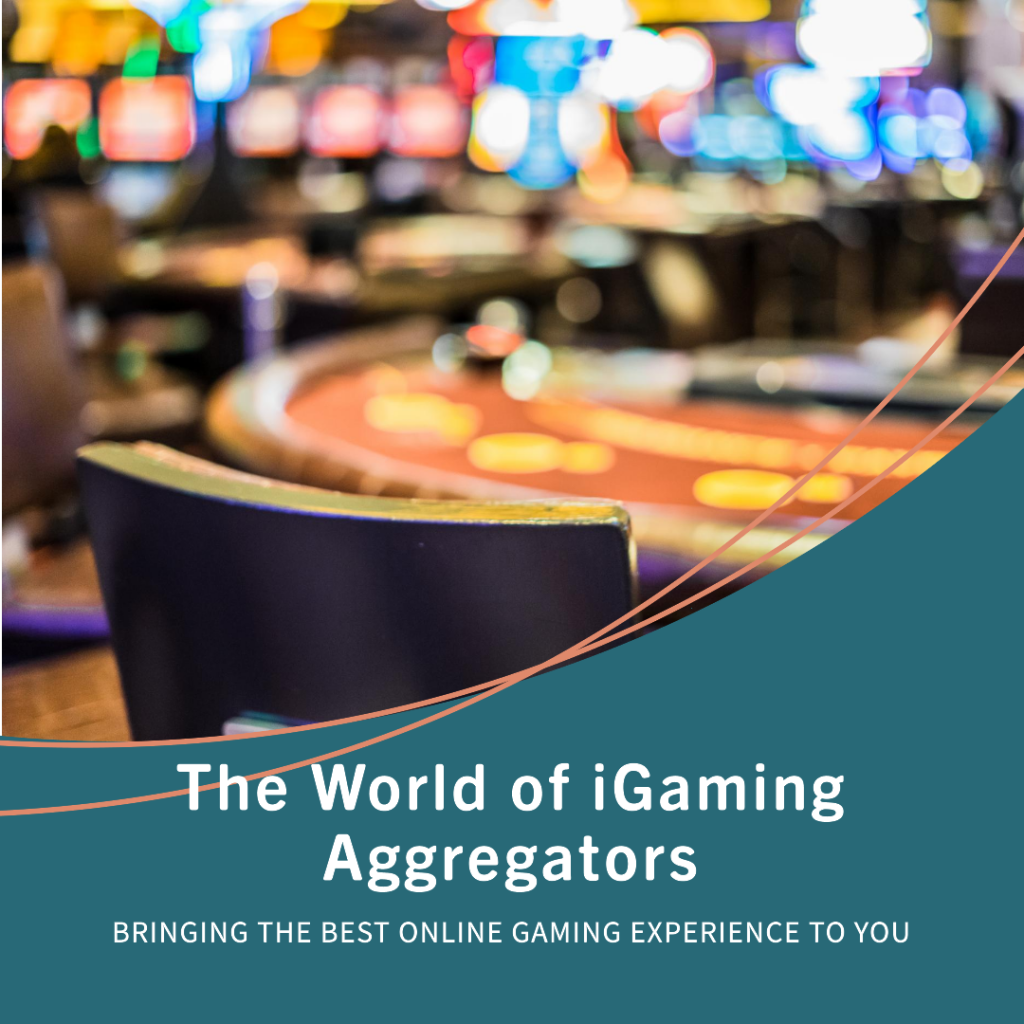 Could you please explain how iGaming aggregators operate?
The iGaming aggregator operates through a well-defined and comprehensive five-step process, meticulously designed to ensure efficient and seamless functioning:
Step 1: Research and Search
In the initial phase, the aggregator undertakes extensive research to identify competitive and top-notch casino gaming products. This is a pivotal step that sets the foundation for the entire process. The aggregator's advanced technological system is finely tuned to meticulously search and locate the most suitable payment offers, exclusive content, and dependable software within the iGaming industry.
Step 2: Partnership and Cooperation
After the diligent research phase, the company responsible for offering the iGaming aggregator as a technological solution engages in forming strategic partnerships. Through formal partnership contracts, the aggregator establishes solid relationships with various suppliers. This partnership ensures a streamlined process for operators, eliminating the need for them to dedicate time and resources to negotiate and establish these connections themselves.
Step 3: Content Aggregation
The third step, content aggregation, involves the aggregator's pivotal role in amalgamating diverse gaming content from various suppliers into a unified technical module called an Application Programming Interface (API). This consolidated API bridges the operator's platform and the diverse range of content offered by multiple suppliers. It forms the backbone of the gaming experience, enabling seamless access to a wide array of games and services.
Step 4: Seamless Integration
Following content aggregation, the integration process comes into play. During this phase, the aggregator facilitates smoothly incorporating the API solution into the operator's existing platform. This integration is vital as it ensures that the gaming content and services provided by the diverse suppliers seamlessly blend into the operator's offerings. By integrating the API, operators can provide their customers with a more comprehensive and engaging gaming experience.
Step 5: Ongoing Support
The final step in the process is dedicated to providing unwavering support to the operators. The iGaming aggregator is responsible for offering continuous support to operators utilizing their services. This support encompasses various aspects, including technical assistance, troubleshooting, and addressing any concerns that may arise during the operation of the integrated gaming platform. This comprehensive support ensures operators and end users a smooth and uninterrupted gaming experience.
Different Forms of Integration
Integration of content stands as a pivotal phase for every online casino operator. The intricacies involved in this process necessitate a precise and well-informed strategy. Here, we delve into the contemporary methods of integration, each catering to distinct aspects of the online gaming landscape:
Payment System Integration
The reliability of the payment system holds paramount importance for players engaging in online casinos. Safeguarding funds from fraudulent activities remains a primary concern for clients. In response to this, aggregators provide a consolidated solution for payment integration, ensuring a secure monetary environment.
Direct Integration
The first approach, known as direct integration, offers unique flexibility. It empowers the online casino operator to handpick a specific game vendor. Aligned with the preferences of target markets and player demographics, operators establish direct partnership agreements.
However, opting for direct integration entails a substantial setup fee. This payment is akin to acquiring the privilege to integrate the provider's extensive game library into the casino's offerings.
Integration through a Game Aggregator
A standout advantage of employing iGaming aggregators lies in the extensive variety of content from diverse providers they offer. By leveraging an aggregator, operators gain access to multiple vendors simultaneously. This avenue enables online casinos to present an extensive array of games hailing from various development studios; all facilitated through a single integration process. This approach not only economizes business time and resources but also eliminates the need for individualized partnerships with every game development studio.
Companies providing aggregator solutions often furnish comprehensive software infrastructure that facilitates seamless communication with numerous development firms. This interaction is achieved through many Application Protocol Interfaces (APIs), streamlining the process and eliminating complexities associated with coordinating multiple content providers individually.
The integration landscape within the iGaming industry is multi-faceted, offering operators diverse pathways to amalgamate gaming content, ensure secure payments, and present an enriched gaming experience to their clientele.
When choosing a game aggregator, what are the important factors to consider?
Step 1: In-Depth Market Research
The global iGaming market is characterized by its vastness, housing a multitude of providers and developers, each offering distinct conditions to potential clients. Conducting comprehensive market research is imperative to embark on the path of successful integration. This entails delving into the offerings of various aggregators and seeking recommendations from industry peers. By doing so, operators can identify a reputable and reliable gaming aggregator that offers a wide array of content and ensures the delivery of high-quality experiences to end-users.
Step 2: Scrutinize Customer Ratings
Customer feedback and ratings, readily available on online platforms, serve as invaluable resources for gaining insights into the experiences of fellow operators with different aggregators. Relying on a well-structured rating system is pivotal, providing a holistic view of the iGaming aggregation landscape. These ratings can shed light on aspects such as service quality, support, technical reliability, and overall satisfaction, aiding operators in making informed decisions.
Step 3: Engage with the Aggregator's Expert Team
Behind every successful aggregation company stand teams of seasoned professionals specializing in their respective domains. Engaging in meaningful communication with this team is a crucial process phase. Take the initiative to seek more information, address queries, and seek clarification on the entire integration process. By interacting with these experts, operators can gauge the level of dedication, competence, and commitment that the aggregator's team brings to the table. Their collective knowledge and expertise are the driving forces shaping the iGaming aggregator's capabilities.
Step 4: Set High Expectations
The ultimate goal of an iGaming aggregator centers around providing operators with an extensive portfolio of games. The aggregator's role goes beyond mere content aggregation; it is committed to fostering a seamless and technologically advanced gaming environment. Operators can anticipate a multifaceted support system that facilitates the integration process and nurtures ongoing technological innovation. This, in turn, empowers operators to curate captivating and diverse gaming experiences for their users.
Benefits of utilizing a game aggregator
Unveiling the Multi-Faceted Advantages of iGaming Aggregators
Step 1: Extensive Gaming Library Under One Roof
While the allure of having a diverse selection of trending games within a single platform is undeniable, the benefits of partnering with a game aggregator extend far beyond the realm of game variety.
Trends as the Foundation
A gaming aggregator's approach transcends the scale of provider businesses. The bedrock principle is prioritizing trends. Any provider capable of offering unique, high-quality, and visually captivating products becomes a contender for inclusion in the aggregator's offerings. These trends propel casino growth, and iGaming aggregators are at the forefront of promoting the cream of the crop – the top-trending games exclusively.
Step 2: Streamlined Integration through API
The iGaming aggregator streamlines operations by offering seamless API integration. This dynamic interface grants access to many trending casino games from diverse developers, sparing operators the laborious process of individually negotiating contracts with each provider.
Step 3: Cost-Efficiency as a Cornerstone
Economical advantages further enhance the allure of aggregator services. With a substantial network of operators and providers, aggregators wield their extensive contacts to channel resources where they were hitherto inaccessible. This mutually beneficial synergy results in significant cost savings for operators and developers.
Step 4: A Constant Stream of Novel Content
Upon cementing partnerships with providers, operators gain entry to a pool of games and innovative features. This empowerment translates to online casinos having the flexibility to curate their games library and tailor their offerings to align with their player base's evolving preferences and aspirations.
Step 5: Round-the-Clock Professional Support
A cornerstone of the Game Aggregator Service is the Service Level Agreement (SLA), which promises unwavering support to casino operators. This entails prompt resolution of any encountered issues. The development teams stand ready to offer comprehensive technical and informational support beyond the mere aggregation process, ensuring an unparalleled user experience.
Step 6: Captivating Promotional Campaigns
Beyond game curation, iGaming aggregator clients enjoy exclusive promotional campaigns designed to entice new players and sustain ongoing player engagement. Prize funds, tournaments, and an array of captivating events supplement the aggregator's service, enriching the overall gaming experience.
Adapting to Modern Online Casino Dynamics: The Role of iGaming Aggregators
Step 1: Pioneering Uniqueness in the Online Casino Realm
In today's swiftly evolving online casino landscape, establishing a distinct and unparalleled identity is pivotal to securing a leading market position. However, the pursuit of originality encounters increasing challenges year after year. While various trends and cutting-edge technologies have seamlessly integrated into the fabric of online gambling, their effective assimilation into the iGaming platform remains essential. Herein emerges the indispensable role of the iGaming aggregator, positioned as a comprehensive facilitator for businesses in need.
Step 2: Empowering with Choice
Essentially, the iGaming aggregator operates as an enabler of choices. By offering multifaceted services, it empowers online casino operators and gaming developers to explore avenues of profitable collaboration. These partnerships lay the foundation for mutually advantageous endeavors, generating substantial financial returns. Simultaneously, gaming developers gain access to fresh and diversified audiences, broadening their reach and catalyzing financial growth. In this symbiotic partnership, every participant obtains precisely what they seek.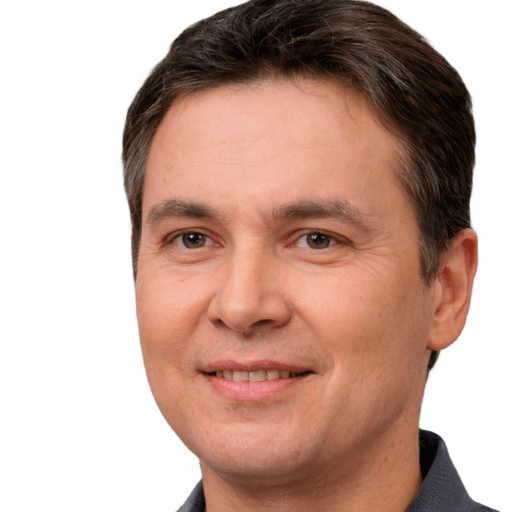 In essence, the iGaming aggregator streamlines the integration of evolving trends and technologies and fosters an ecosystem where innovation and financial prosperity thrive. In an ever-changing iGaming landscape, these aggregators are pivotal agents, ushering in seamless growth and mutual benefits for operators and developers alike.